I've been in a bit of a blog funk lately, overwhelmed by work and life and such. What better way to break out of that than by pretending that I have a larger blog audience (blogdience? blaudience?) than I actually do.
I was listening to a mix in the car the other day, and up came
Bishop Allen
's "Butterfly Nets." Now, this is one of my favorite songs; it was the less-famous-yet-equally-important "second dance" song at my wedding. Of course, by that point, everyone had exhausted any chance of dancing, especially since it was roughly 9,000 degrees outside. But, this song has a special place in my heart.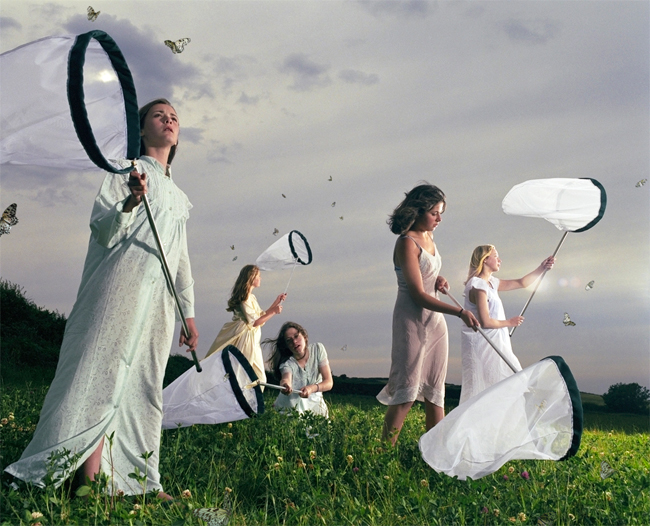 This is precisely what I imagined butterfly catching would look like.
I started humming along. It's a short song, and near the end I thought to myself: I'm getting kind of tired of this song. This was a monumental moment, one that made me ponder. How many times do I have to hear a song before it gets old? There are still a few songs that I can listen to over and over again without getting tired of them.

I'm curious to hear what you readers think. What are some songs that never get old for you? What is about those songs that seems to hold up well to repeated listens?